The Edward Devotion House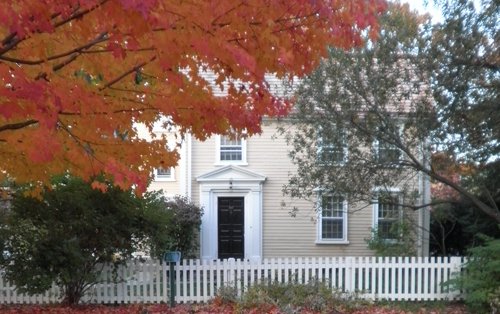 Devotion House Today
The Edward Devotion House is one of the oldest Colonial structures in Brookline. Owned by the town and administered by the Brookline Historical Society, it is a fine example of mid-eighteenth century architecture.
earlier bequest for a school
.
The Devotion House contains eighteenth- and nineteenth-century furnishings and Brookline-related artifacts. Some of the most significant objects are gifts of the Devotion family. Others are associated with early Brookline families, such as the Goddards.
In addition to being a museum, the Devotion House serves as the headquarters of the Brookline Historical Society. The society is dedicated to the preservation and interpretation of Brookline history. It was founded in 1901 and began meeting in the Devotion House that same year.
*One source says the second Edward Devotion was the son, not the grandson, of the first Edward.
Devotion School Students, 1905 and 1996