Bela Lyon Pratt: Sculptor of Monument
Sunday, April 8, 2018 3:00 PM
The Larz Anderson Auto Museum
15 Newton Street, Brookline
A Joint Presentation of the
Brookline Historical Society
Jamaica Plain Historical Society
Larz Anderson Auto Museum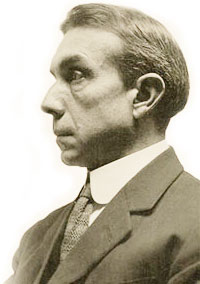 Photo courtesy of the Bela Lyon Pratt Historical Society. Copyright 2011, Bela Lyon Pratt Historical Society, All Rights Reserved.
Bela Lyon Pratt, a contemporary of Larz Anderson, was a famous sculptor, teacher at the Museum School, cellist, archer, bicycle enthusiast, and Jamaica Plain resident. His work – both monumental and personal - is displayed all over the United States. It would be difficult to find a person in the Boston area who is not familiarw ith two of his most famous works. Do you know what they could be?
Our speaker, Vivian Zoë, is the Director of the Slater Memorial Museum in Norwich, Connecticut. She recently curated a show,
Bela Lyon Pratt: Sculptor of Monument
, at the museum – the first extensive retrospective of Pratt's work since a 1918 show at the Boston Museum of Fine Arts.
The program is free and open to the public. Refreshments will be served at the end of the talk.
The program will be preceded by a brief annual meeting.