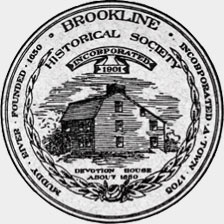 PROCEEDINGS
OF THE
BROOKLINE HISTORICAL SOCIETY
AT THE
ANNUAL MEETING, JANUARY 28, 1902
BROOKLINE, MASS.
PUBLISHED BY THE SOCIETY
MCMII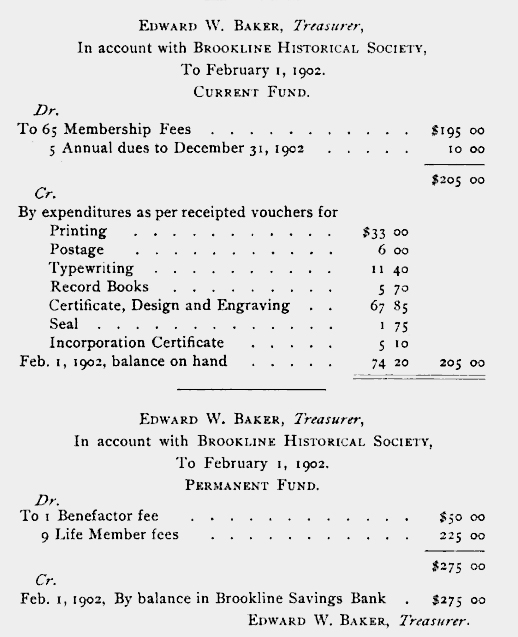 This is to certify that I have examined the accounts of Edward W. Baker, treasurer of the Brookline Historical Society, and find them properly cast, and that he has charged himself with a balance of two hundred and seventy-five (275) dollars in the Permanent Fund, and a balance of seventy-four 20-100 (74.20) dollars in the Current Fund, which amounts are on deposit in the Brookline Savings Bank and the Brookline National Bank, as per deposit books shown to me.
Charles H. Stearns,
Auditor
.